Welcome!
Subscribe to our newsletter and stay updated on our products
Kids Fashion Mask with sheild
Product Code : EM-10370
Anti-smog mask filters up to 95% of dust, smog, exhaust, plant pollen etc. Reusable and easy to clean. PM2.5 Activated carbon filter Made of 100% breathable & biodegradable cotton providing a soft and comfortable fit. Double-Layer Protection with a detachable eyeshield protection
EM-10370
EM-10370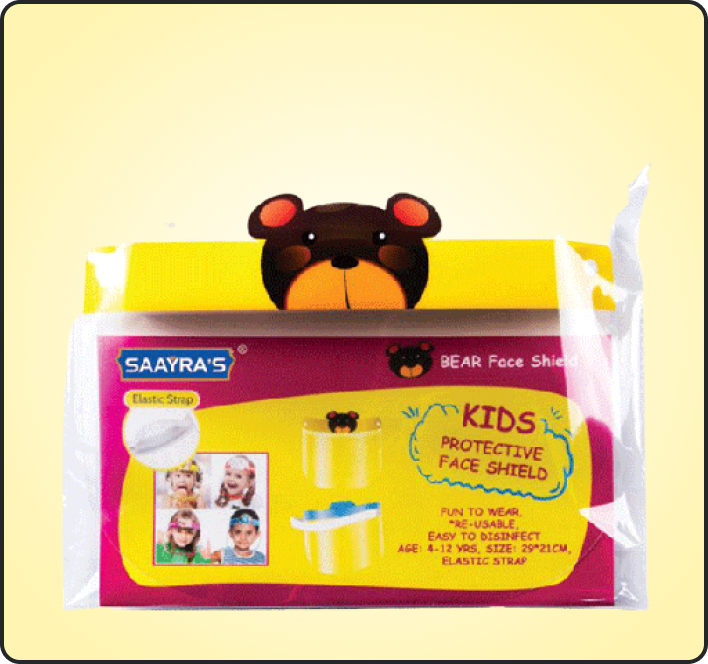 Kids Face Sheild
Product Code : EM-10371
Double Sided, Anti-fog, Anti-static, Anti-splash proof. Full Transparency -High-quality transparent pet films Excellent protection against potential contamination from pathogens, body fluids or splash. High-quality sponge, Radian design increases head comfort
EM-10371
EM-10371
Contact Details
Eternal Mark Pvt. Ltd. Room 301, Kam On Building, 176 Queen's Road Central, Hongkong.
Eternal Mark Overseas India Ltd, Mumbai, India.
Eternal Mark Pte Singapore Ltd, 10 Anson Road, 10-11 International Plaza, Singapore (079903).
For All Enquiry - Please Contact us
Get in touch by writing to us